Know~Love~Trust MasterCourse
Learn how to Supercharge your Real Estate or Mortgage Lending business, without the ICK of "cold sales"
If you're in a "relationship biz" like:
Real Estate,
Mortgage Lending,
Small Business Owner,
or Side-Gig Hustler,
Where YOU are the FACE of your business...
This MasterCourse is for YOU
If you dream of a BIG business 
authentic to YOU that includes:
More Business,
More Referrals,
More Ideal Clients filling your schedule...
This MasterCourse was MADE for YOU!




"Oh my gosh, friends!
I just finished up Gwen's Know Love Trust Masterclass and like in ALL her classes...PHE-NOM-EN-AL...if you want to boost your biz AND ditch the cold calls AND work with people YOU like...SIGN UP!
No, seriously...just sign up"
- Kim Demma, Demma Home Loans, Guild Mortgage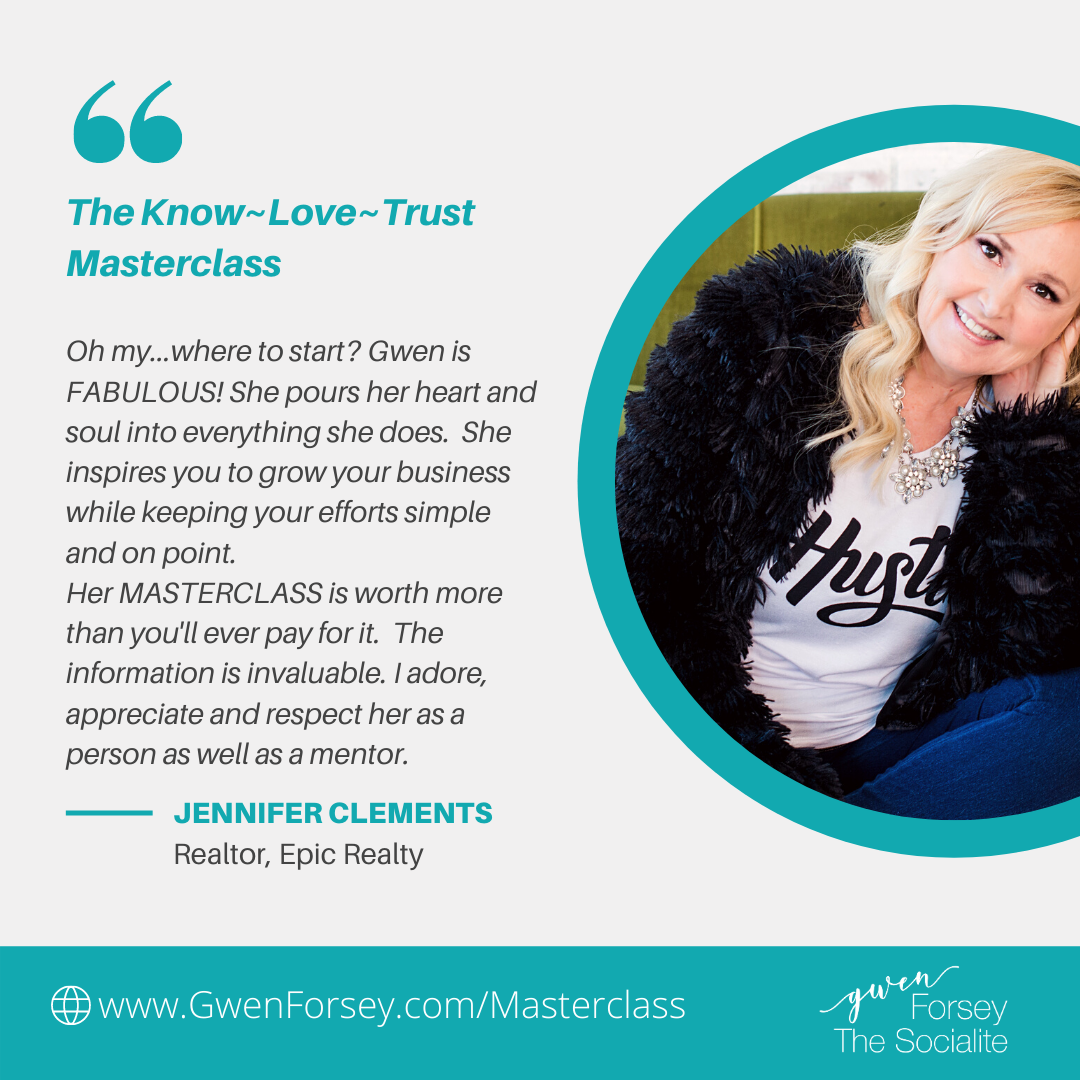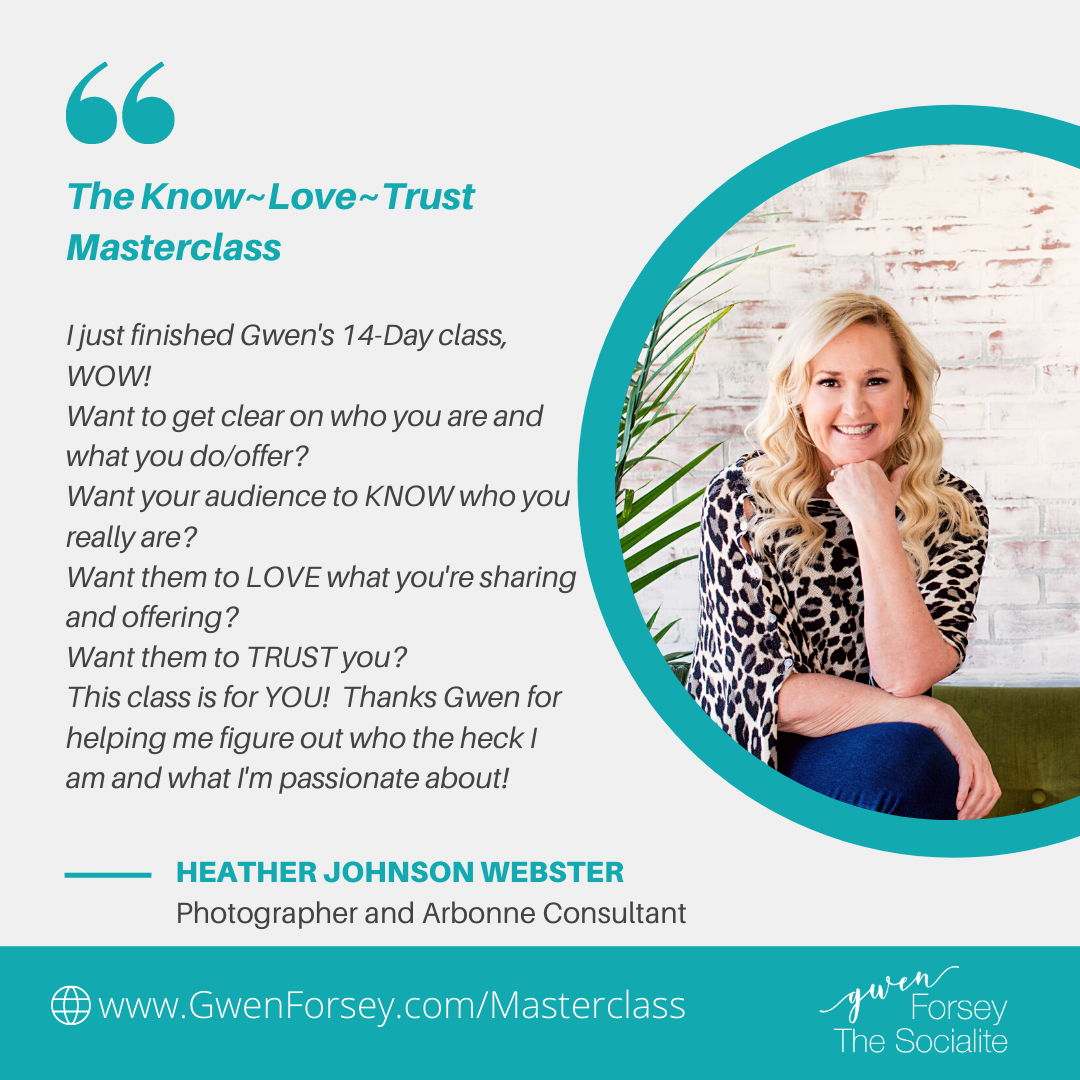 "Seriously...this is a great class. She is amazing and if you do the work...it works!"
Jenny Blake, Realtor, Burrow Realty, Powered by Epic Realty
I'm The Socialite, your Personal Branding
and Business Strategist!
I left my career in corporate America back in 2016 and I now coach and design courses for people like YOU! If you're in a "relationship business," let me help you grow an authentic business you love, attract the clients you love to work with and make more money doing what you love without the ICK of cold sales!